The Rise of AI
An Engine for Job Creation
We believe the rise of Artificial Intelligence will become the single largest engine for job creation in our generation. Most importantly we believe that these jobs can be meaningful and dignified, while raising the standard of living for all.

At Alegion, we're not satisfied with just imagining that kind of world. We're working hard to make it happen.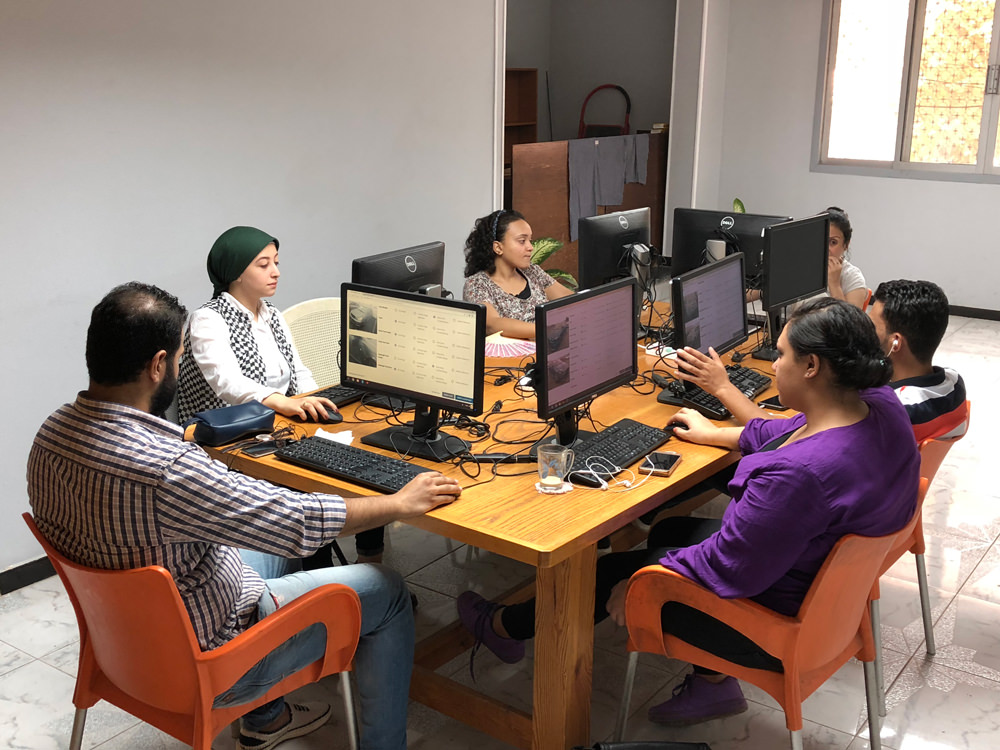 AI needs humans
We understand how AI really works. And it doesn't work at all without help from humans.

We have put many thousands of people to work, around the world, training AI software to exhibit human judgment. They add human insight to the data that trains our customers' algorithms. During testing, they show AI models what they've gotten wrong. And as far out as we can see, production AI systems will require human assistance when it comes to the new and unexpected. We believe that human involvement in AI training will be a prominent working role in the near future.
Our Hope
Standalone Impact Centers Around the World
These centers are located physically close to disenfranchised workforces, and serve as both community work centers and remote worker training centers. At this time, we have established centers in Malaysia and Egypt, where thousands of people use our platform to prepare ML training data and oversee model testing.
US Impact
Our heart for people begins in our home country
We partner with US non-profits to create job training and fulfillment centers just as we do overseas. Many of our customers require US-based data specialists due to higher risk sensitivity or regulatory mandate.
Join the Cause
Create an Alegion Impact Center
We're honored to play a role in defining the workplace and the nature of work in this new economy. And we are always looking for new impact partners to work with. If your organization meets the criteria below, we will want to partner with you.
1
Local Footprint
Does your organization have a local physical footprint, (including leadership and facilities) in close proximity to a disenfranchised workforce?
2
Community Interest
Do you have a specific and demonstrable heart for the people in that area?
3
Advance Your Mission
Would creating employment opportunities for people within that area serve to advance your non-profit mission or vision?
We Want to Partner With You.
Get Started
We work hard to ensure that Alegion Impact Centers create meaningful, dignified, and gainful opportunities. We will not permit any form of worker exploitation. We will take a hard look at your proposal, and will consider localized wages, overhead allowances, and many other factors as part of our scrutiny.
Additional Resources
Global Impact Partnerships Enable Enterprise Machi...
The partnership has provided data annotation jobs for Kenyan workers, while...
Read More